Sunday post: "Fatherhood P.O.V."
***
Making It Easy for Santa This Time
Thanks to a QR Code generator, my kid gets his very own QR code this 12/25.
Suppose that means he'll be stealing papa's cell phone for legit reasons now that he'll need it to confirm that this actually reads "Beckett Michael Long":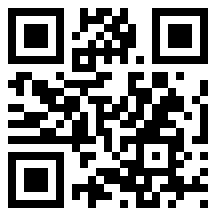 Can't Think of a Time I Haven't
To be honest, every single keynote conference presentation I've given that has centered on re-thinking the future of school design, I flashed a shot (or dozen) of public QR code displays (esp. in Asia)...
...followed by the phrase:
"Learning is Everywhere"
For most of my arch/edu clients/audiences, QR codes were new.
I had little to zero interest in looking at the actual technology behind these content-embedded phone-scanning 'images'. That's somebody else's gig.

All I wanted to do was emphasize that information/content is everywhere -- along with the ability to connect to it, edit it, mash it up -- and that such a realization should have an impact on the way we think of 'boundaries' in campus/school/classroom design.
An Artistic / Slash / Marketing Swing
Take a look at the "Are you QRious?" video:
Legit info value? Performance art only? Or just Marketing 2.0 gone awry?
Even better: take a look/listen at this Pet Shop Boys vid that goes there, too:
Looking Everywhere
Not sure if my Beckett will truly face a day when every street corner, deli shelf, billboard, movie ticket, hip-n-trendy clothing item, or museum display will be QR codified and PDA/cell phone readable. Maybe yes. Maybe no.
But the idea that "Learning is Everywhere" that underlies QR tech?

Well, that I'm pretty sure of.